VALIO: Automated warehouse and AGV service contract fulfil the company's goals
Valio is the leading dairy product manufacturer in Finland. Operations at Valio's new whey powder factory started in the autumn of 2014. When the construction of this site started, the main goal was to build a fully automated warehouse. Valio also needed to maximize the storage capacity in this space, and to be able to adjust the temperature and air humidity.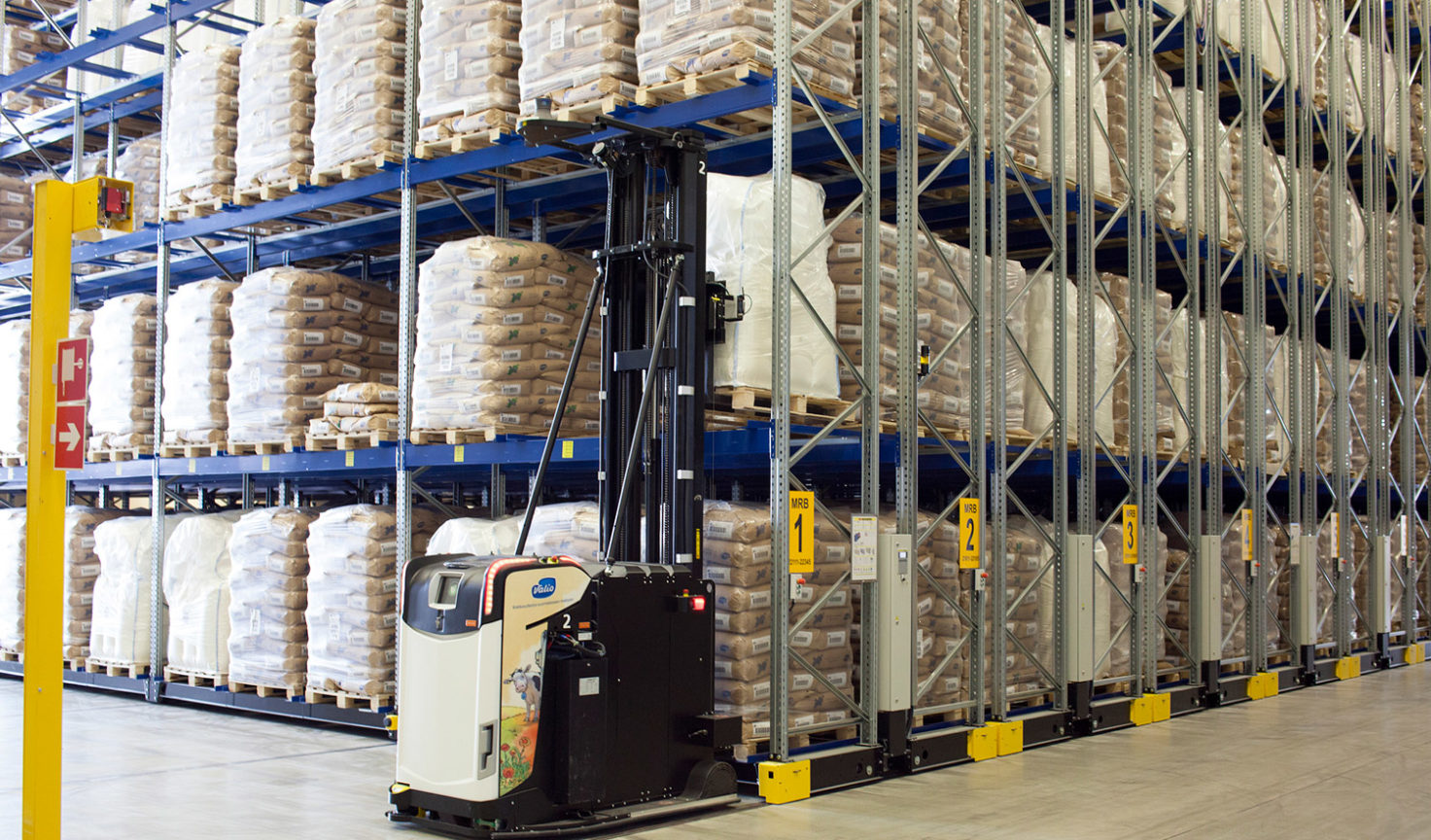 The warehouse has three Rocla automated guided vehicles (AGVs) and a mobile racking system in place, which saves a lot of space. Mobile racks also enable easy access of every pallet. At the moment Valio has 2,514 pallet places weighing a total of 3 million kilos at this factory. There are two shifts working from Monday to Friday. All the production goods are transported with AGVs from the conveyor to be stored in mobile racks. The second task for AGVs is picking. AGVs pick the goods from mobile racks according to customer orders and transport them to shipping area. The warehouse management system (WMS) controls all the pallet locations and informs the AGVs where to pick. Traceability is 100%.
"We were convinced that Rocla's solution would be the best after a reference visit to their customer. Rocla also convinced us that AGVs would work together with mobile racking system," Pauli Väisänen, production supervisor at this factory, explains.
"Previously, we worked manually with drivers operating forklifts, which was quite hard work for them. We wanted to move them to more productive and lighter work, and now they are monitoring the automated system to make sure everything works smoothly," Väisänen continues.
"All our project goals have been fulfilled on time and the warehouse is already working at a 99% level. In relation to time we have reached our goals. Working with Rocla has been very nice. Rocla's commissioning personnel conducted the project very smoothly and patiently," Mr Väisänen says.
Maintenance is done once a year by Rocla, and some smaller tasks are also done by Valio's own personnel if needed. "We have a service contract with Rocla, which means we get help from them, if, for example, there is a software thing we cannot solve ourselves. We get a response within one hour when needed," he says.
Väisänen sums up the automation project and co-operation with Rocla:
"It is important to have the information right when starting the project on both sides. Patience is also needed so that every detail is considered before implementing. Co-operation with Rocla works really well. We get support when needed, either on site, by phone or through remote connection. From our experience I would definitely recommend Rocla's solution and service."
Rocla's automation solution maximizes storage capacity and saves money at Valio Lapinlahti factory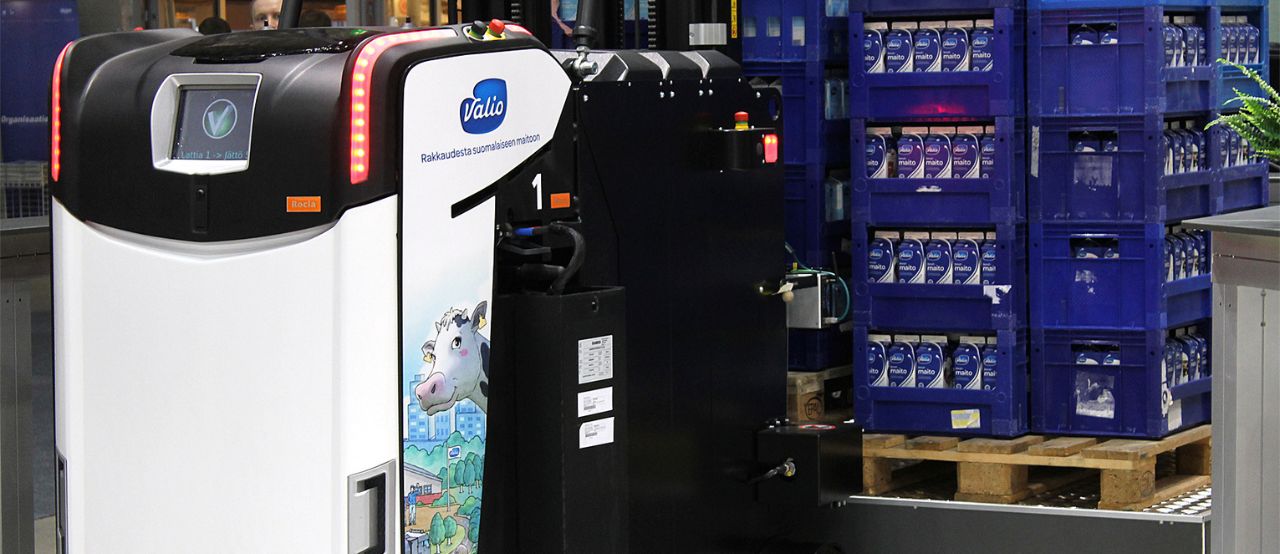 Want to know more? Contact us!
Lead Form
"*" indicates required fields