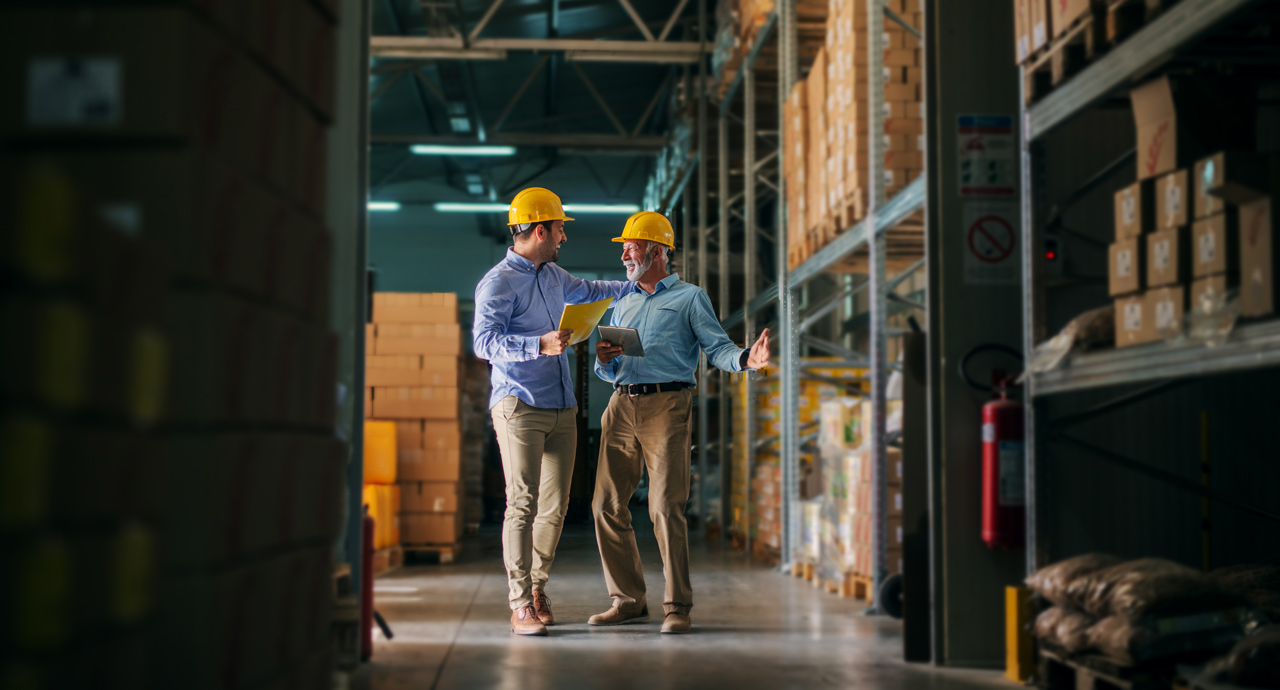 Frequently Asked Questions
Q: What are the benefits of automation?
A: The benefits of automation include reliability of operations, reduced costs, and reduced damage to stock and hardware. Operations become more reliable when Automated Guided Vehicles (AGVs) transport materials tirelessly and without fail. When this is coupled with a Warehouse Management System (WMS) and our FleetController software, automation always provides you with an overview of your material flow. Automation allows you to reduce labour costs by replacing routine manual truck traffic with AGVs. As AGVs move intelligently, constantly monitoring their environment and stopping when detecting obstacles, they do not collide with people, stock or machinery.
Q: Can I automate my processes?
A: Not all processes can and should be automated. AGVs require a certain temperature range, low humidity, a level, preferably concrete floor, or gradients of no more than 5%. AGVs are not suitable for unloading from lorries or loading at bays either.
When complete automation is not possible, we recommend the optimal automation approach. This means humans' intelligence and problem-solving are combined with AGVS' reliability and controllability. Our experts will be happy to explain more about the optimal automation approach and how you can benefit from it. Please contact us to find out more.
Q: How should my facility start planning an automation project?
A: Get in touch with one of our experts today and we'll be delighted to guide you through the first steps of automating your facility. The key steps are a process description, establishing the layout of the facility, and assessing the load type and material flows.
Q: What is the typical automation project timeline?
A: Even if each case is individual and unique, a typical automation project may proceed as follows:
Feasibility study (6–18 months)
Contract (3 months)
Engineering, manufacturing and delivery (6–8 months)
Commissioning (3 months)
Handover (1 month)
Life Cycle Services to ensure high availability
Q: What is the typical lifetime of an AGV solution?
A: An AGV solution is very durable. With the correct service and care, your AGV solution can serve for as long as 20 years. In addition to the AGV solution itself, we offer Life Cycle Services. This is a comprehensive set of service levels, one of which is sure to suit your needs. Life Cycle Services guarantee the correct maintenance, servicing and repair options for your AGV fleet, while also advising you when it needs to be updated and modernised. This means your assets' value and return on investment are retained with minimum effort on your part.
Q: Are your solutions available in my country?
A: Most probably, yes. We operate worldwide, backed up by the global expertise of Mitsubishi Logisnext, with a sales network in over 100 countries which covers all continents. Please follow the links below to find the best possible solution for your logistics or material flow need:
Q: What kind of AGV batteries are used and how long do they last?
A: The types of batteries used by our AGVs are traditional lead-acid, quick charge lead-acid, closed lead-acid and lithium-ion. Batteries usually last 8–14 hours depending on vehicle type, environment and load weight. They differ in charging time: traditional batteries can be fully recharged from empty in approximately 8 hours, whereas lithium-ion batteries may be recharged in as little as an hour. The prices vary accordingly, meaning the best and most cost-efficient battery type always depends on the use case.
Q: Can AGVs operate alongside people and other vehicles?
A: AGVs can run safely alongside humans, as their sensor technology allows them to detect and respond to all kinds of obstacles and people in their pathway quickly. AGVs carry next to no risk of collision with people, stock or other machinery. Our unique proposition is the mixed fleet approach; which allows your facility to safely combine different processes for the best results.
Q: What is the price of an AGV solution?
A: Each AGV solution is priced individually in line with each customer's needs. An investment in an AGV solution is about more than mere hardware: it is a comprehensive package of vehicles, software and asset-retaining services. Thus, the price includes the vehicle(s) and FleetController software. In addition, consultation, project management, engineering and commissioning are included. Also available are our Life Cycle Services, which we highly recommend to retain your investment's asset value. Please contact our team to discuss your needs and obtain a quote. An AGV system is an investment in your facility's productivity: visit the Return on Investment Calculator to see how quickly this investment could pay for itself.
Q: How does AGV integration with WMS work?
A: To allow your Warehouse Management System (WMS) to communicate with your fleet of AGVs, we offer our proprietary the FleetController software. This is a suite specifically designed for AGV fleet management. The integration of FleetController and your WMS does not demand great technical changes from you: it is a standardized process we have years of experience of. Once FleetController is installed, you do not need to interact with it at all; you continue to use your familiar WMS to manage material flows. FleetController offers the optional Dashboard feature which allows your facility managers to export statistics and issue specific commands to certain AGVs, if necessary.
Q: Are AGVs sustainable?
A: AGVs are a sustainable, economical and electrically powered solution that consumes energy only when needed. Rocla AGVs are made to last. Judicious investment in the assets across AGVs' life cycle, such as with our Life Cycle Services, makes for long service life and prudent use of resources. With timely modernisations, you can ensure quick technical support and the availability of critical parts, minimise production interruptions, and support your organisation's sustainability goals. The use of the AGVs also reduces waste through correct material handling and elimination of stock damage, a benefit of the high safety that comes with automation.
Request a quote or more information
Contact forms
Form for contacting contacts
"*" indicates required fields