"Rocla was here." Dedicated automation service since 1983 
Rocla AGV Solutions turns 40 years
this year
. Since 1983, we have delivered
thousands of
automation solutions defined by our customers
'
unique processes and needs. Over the years, the solutions have evolved to be more than just vehicles: they are a full service ensuring our customers
'
log
istics in
vestments can continue
generating
value for decades and help
ing
their businesses
thrive. Let
'
s
keep doi
ng
th
is together for the next 40 years!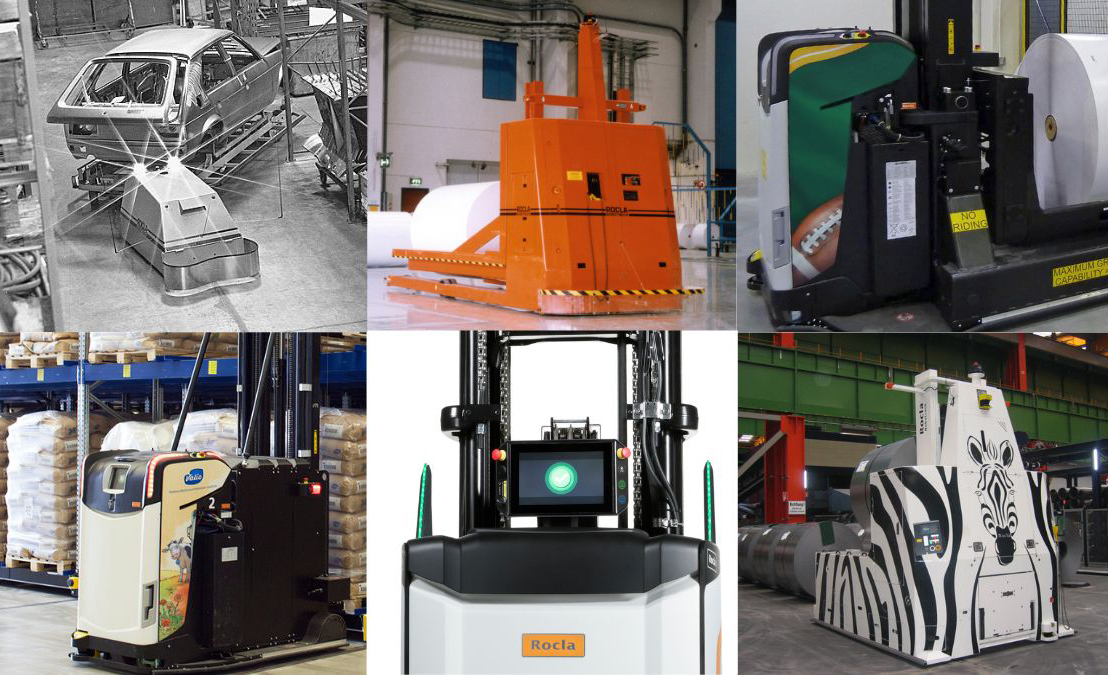 Established history as a cornerstone
Rocla's story started in the change of 1940s and the 1950s when its predecessor company established a small metal workshop in Helsinki and started manufacturing lightweight stoves made from iron tubes and metal beds. Soon it moved on to manufacture lifting and transfer equipment. Fork and stacking carts for warehouse use became part of the company's selection. Various load conveyors, hoists and stackers were included in the offering. All the products were designed within the company according to the dimensions customers gave before the pallet size was fixed. This was the time of prompt development: lifts changed from mechanical to hydraulic in the 50s, and the first electric forklift came to the market in 1967.

Pioneering automation
In 1983, Rocla produced the first automated guided vehicle (AGV), which started a new business area. A memorable launch occurred in a dark, lights-out factory hall when the machine sneaked in with alert lights blinking – without a driver, of course. Since then, Rocla AGV Solutions has delivered thousands of vehicles and projects internationally. That's how our story as an AGV pioneer started – and it's still going stronger than ever now, 40 years later.
In the 2000s, Rocla announced that it modernised and productised the selection of AGVs. In 2007, Rocla launched the world's first serially produced, fully modular AGV, and the first deliveries were made at the beginning of 2008. The first Rocla AGV was designed and manufactured for the Finnish company Kone Corporation.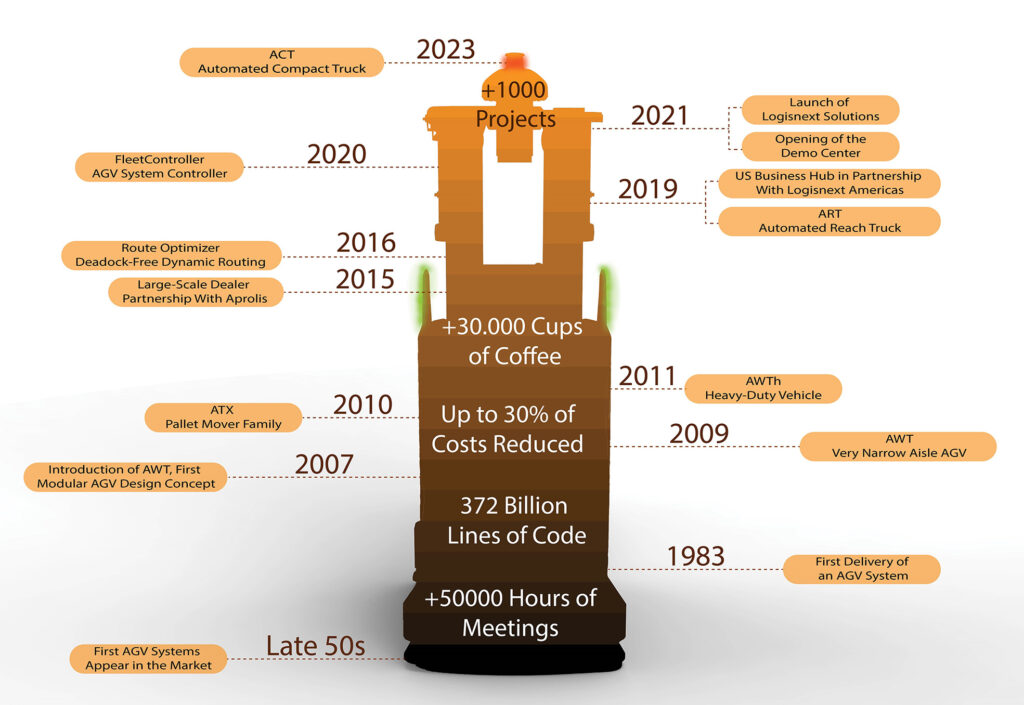 In the 2010s, Rocla made a leap towards the software world to complement the AGVs and make the operation even more streamlined, efficient and controllable. During the 2020s, Rocla has endeavoured to focus on the Optimal Automation approach, FleetController software and applications that utilise artificial intelligence. The work around these themes continues strong:
"Rocla AGV Solutions has its origins in bold innovation: we have always been visionaries and brave to jump into the new and unknown. One could say we've looked further than the eye can see, tried to see beyond the horizon – this is still to this day the driving force for us," says Juha Nyman, Head of Logistic Solutions, Mitsubishi Logisnext Europe Oy.

Locality and globality in one
On April 1st 2020, Rocla Oy was renamed as Mitsubishi Logisnext Europe Oy. The name change reflects the place of Rocla AGVs in the wider Logisnext Solutions environment. Mitsubishi Logisnext Group integrated and optimised its materials handling and logistics operations in Europe, as part of which its subsidiaries were renamed.
Logisnext Solutions was created as a comprehensive solution approach offered to our customers thanks to our wide range of material handling solutions and services. These consist of Rocla AGVs, forklifts & warehouse equipment (Mitsubishi Forklift Trucks, Cat® Lift Trucks and TCM), as well as other third-party solution components. Logisnext Solutions' mission is to provide total logistic solutions and services to our customers and partners in collaboration with local business units; our services are both local and global – and available around the clock.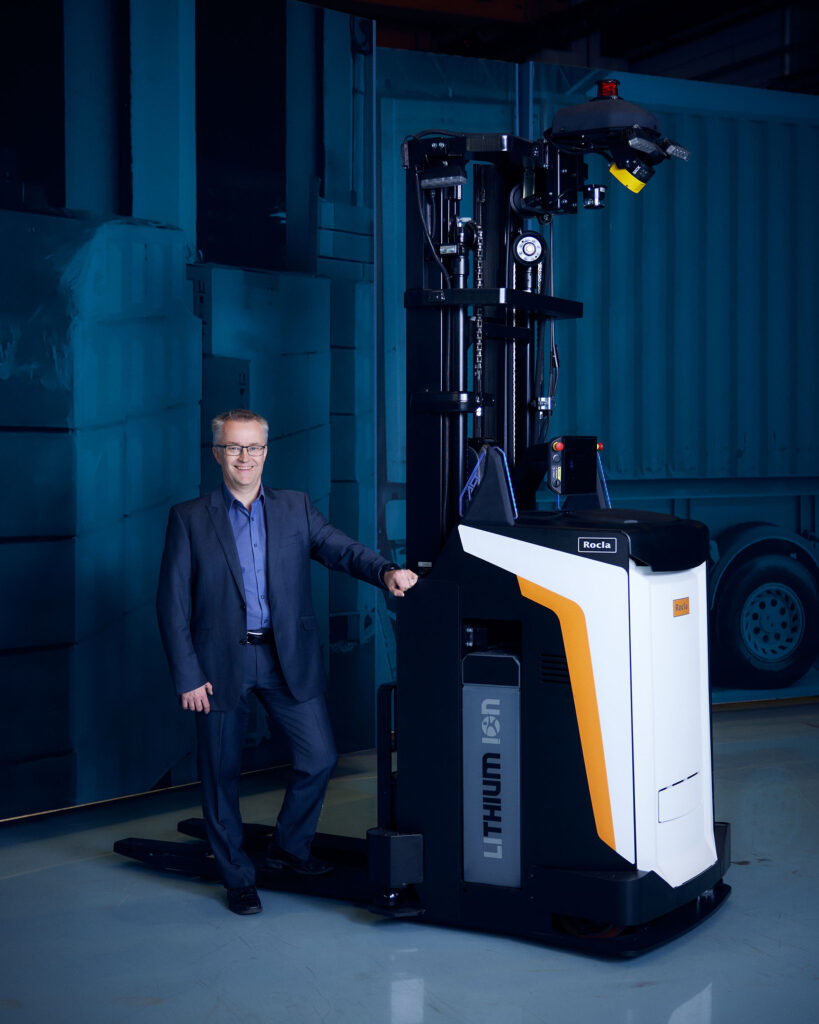 "The Finnish-Japanese mentality is strongly visible in our mindset; we do things with piety. In case of occasional failures, we do our best to fix things and take the learnings to the next try. It's important for us to execute things always so that we can be proud of what we do. The most valuable proof of this is the customers that choose us year after year, not to mention our long-lasting collaboration with them", Nyman explains.

The future is optimised
The future of Mitsubishi Logisnext Solutions is in Optimal Automation – the perfect mix of automation and manual material handling. This means more than just hardware or software: automation is part of a comprehensive ecosystem of all the solutions we deliver to each customer to solve their intralogistic automation challenges. Logisnext Solutions are with the customer every step of the way to advise on what is worth automating and in what scope so that their business can enjoy the benefits of optimal material flow to a full extent.
"We have undergone the transition from a machine shop to a holistic automation provider where a forklift is not anymore the core of the automation but a work tool in the automation process. Now we are at the point, where the process has gone even further, and optimisation is becoming increasingly important. In today's facilities, there are a lot of sub-processes and sub-systems, where the parts of the process are often well-optimised, but the whole process is not. That's where we help our customers to get the most out of automation and maximise efficiency, creating a comprehensive intralogistics solution where everything works smoothly and reliably, accelerating our customer's business. In the future, this will allow our customers to reach a completely new level of overall efficiency," Nyman concludes.

40 Years of Automation Intelligence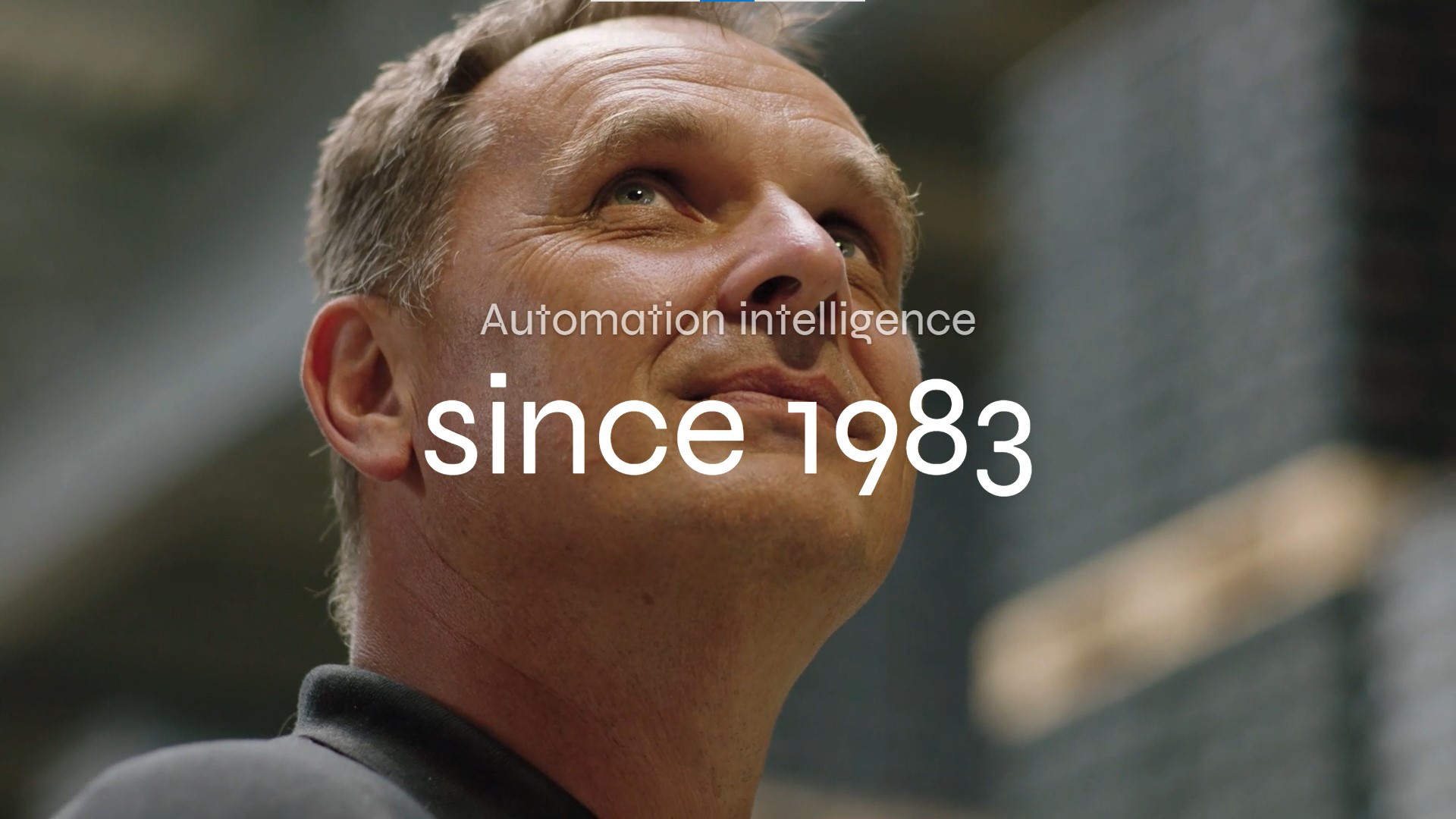 Surf our social media and follow the tag #AGVersary to read the lovely career stories our employees have shared. And if you are a customer of ours, why not share your Rocla story, too?