Enjoy a holistic logistics experience at the Demo Center
Mitsubishi Logisnext Europe's Demo Center in Järvenpää, Finland, provides visitors with live demonstrations of our products, solutions, and services. You, as a visitor, get first-hand experience with the features and benefits of our holistic logistics solutions as Rocla AGVs, and manually operated forklifts work in perfect harmony in a warehouse.
When it comes to implementing a logistic solution, there are several things to consider. Our experts walk you through all the key factors so that you can rely on getting the best solution for your needs. In close co-operation with you, we determine whether your processes are suitable for automation, if you have the right environment for AGVs, and how your IT needs could be addressed.
One of our primary objectives is to ensure our customers feel safe about choosing our solution. Seeing and test-operating our vehicles, as well as getting familiar with the automation system, provides a realistic picture of how your intralogistics performance would look with automation in place.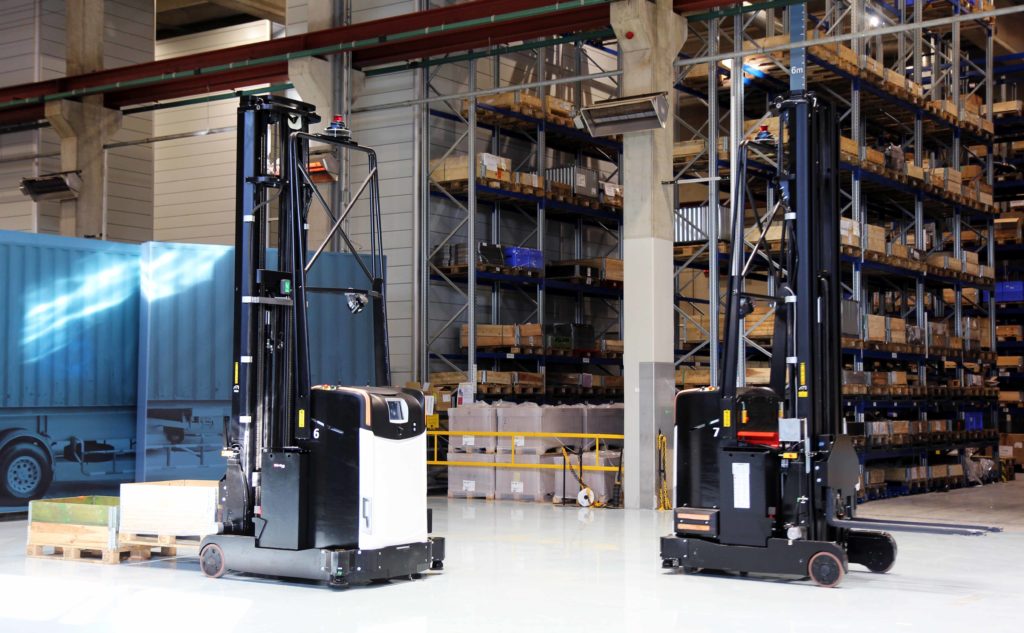 Two Rocla ART vehicles move loads efficiently and safely at the AGV Demo Center. The Automated Reach Truck Rocla ART was created to tackle the challenges of narrow aisles combined with high lifting. This compact and agile vehicle with dynamic scanning technology enables a fully automated logistics solution. However, in many cases, only parts of the process are suitable for automation. Intelligent AGV, together with flexible and adaptive manual forklifts, establish an optimal logistics solution.
Intelligent AGV together with flexible and adaptive manual forklifts establish an optimal logistics solution.

Who can visit the Demo Center?
End-user customers, partners and prospective customers can experience the best of both manual and automated worlds at our Demo Center. They can also join our virtual events by watching live streaming online. Besides the live demonstrations, the Demo Center is used for hands-on training and end-to-end testing.
Interested in seeing the Rocla AGVs in action? Book a demo and we will be in touch with you soon!
Topics you may be interested in