BRING: Warehouse automation to improve quality and eliminate incidents
Bring Logistics, a leading third-party logistics provider in the Nordic region, uses a Rocla automation solution in its warehouse in Berger, near Oslo. Nine Rocla very narrow aisle automated guided vehicles (VNA AGVs) handle the pallets in the very narrow-aisled racking area.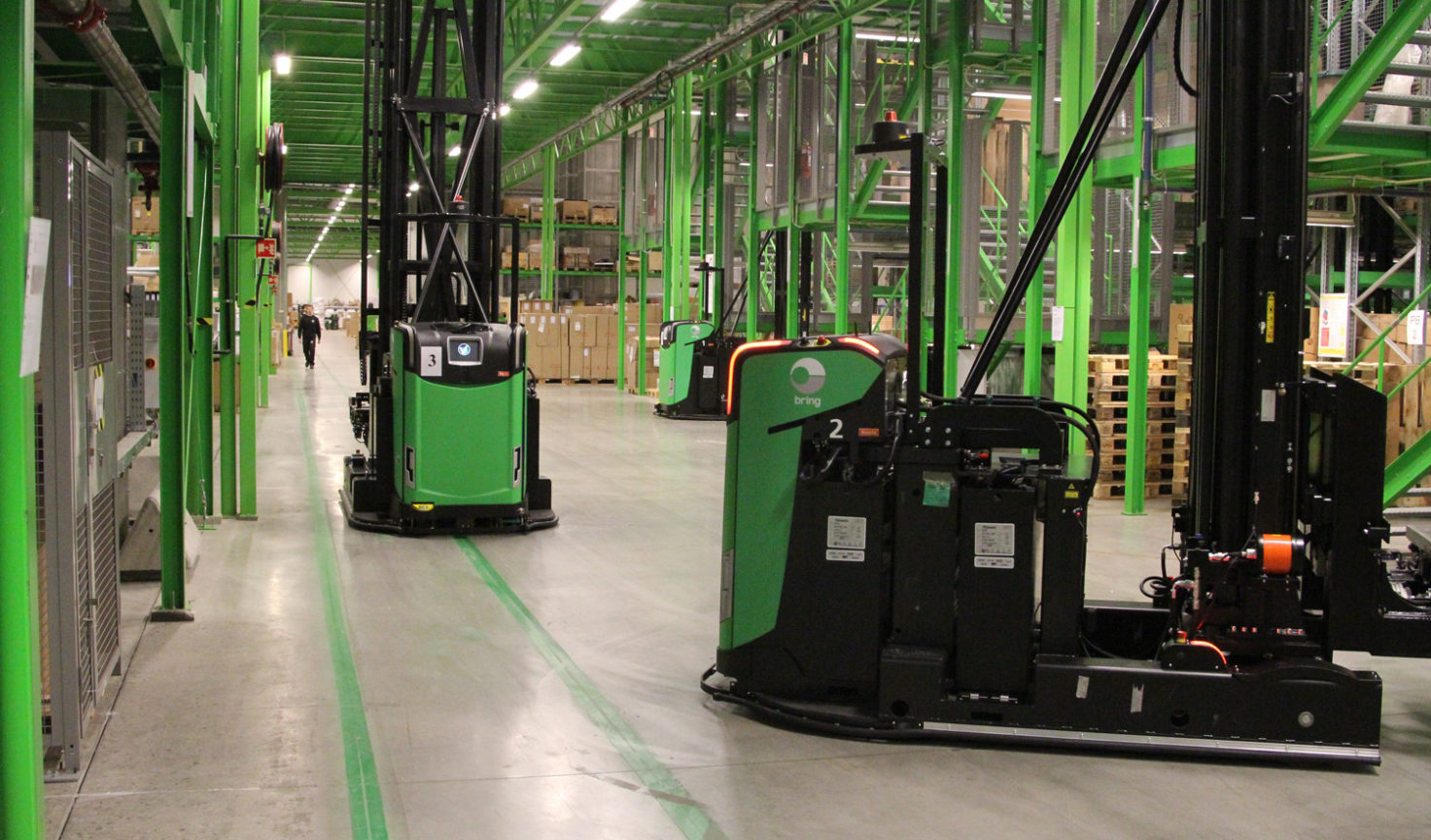 The 32,000-square-metre, highly automated Skedsmo Logistic Centre opened in the spring of 2010. Nine Rocla VNA AGVs handle the pallets in the very narrow-aisled racking area. Automating such processes in the warehouse increases safety and reduces operation costs.
The racking area where the vehicles operate contains 81,200 pallet places in total, extending to a height of 10.65 metres. The automated trucks pick up and leave their loads at a conveyor when transporting pallets into and out of the racking area. The transport capacity is 173 pallets an hour, with a maximum lifting capacity of 1,000 kg per pallet.
Using Rocla AGVs in VNA warehouses minimizes the risk of incorrect load handling. These AGVs handle the loads in the same way every time, and the risk of pallets falling is very low. Automation also reduces the need for personnel working in the same area, which limits the risk of a serious incident. The temperature in the Bring Logistics racking area is lower and there is less light than in a traditional warehouse with human-operated VNA trucks, factors that reduce energy consumption.
Rocla's automated guided vehicles use multi-method navigation in the Bring Logistics warehouse: laser navigation in the master aisle and inductive wire navigation in the narrow aisles. The AGVs are equipped with triplex masts and sideways telescopic forks as used in Rocla's manual narrow-aisle truck. Thanks to Rocla's modular design and use of standard components, delivery time was shorter than in traditional automation projects. The time to return on investment for an investment of this nature in three-shift operation is less than two years.
A narrow aisle AGV in action in Bring's factory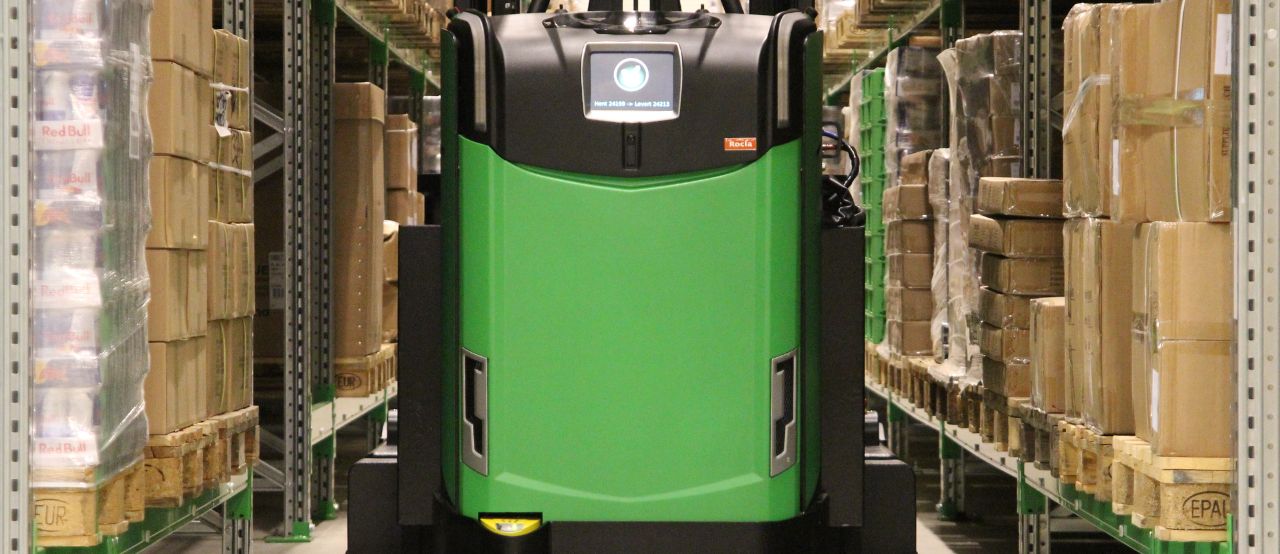 Want to know more? Contact us!
Lead Form
"*" indicates required fields