Act efficiently, safely, wisely – act together
Rocla AGV brings to the market a new, agile AGV designed to lift heavy loads in narrow spaces. ACT is an exceptional addition to our existing AGV line, allowing us to offer our customers an even more versatile product range. From the comprehensive Rocla AGV offering, there is always a suitable pick or combination for each customer's unique needs in warehouse and production environments.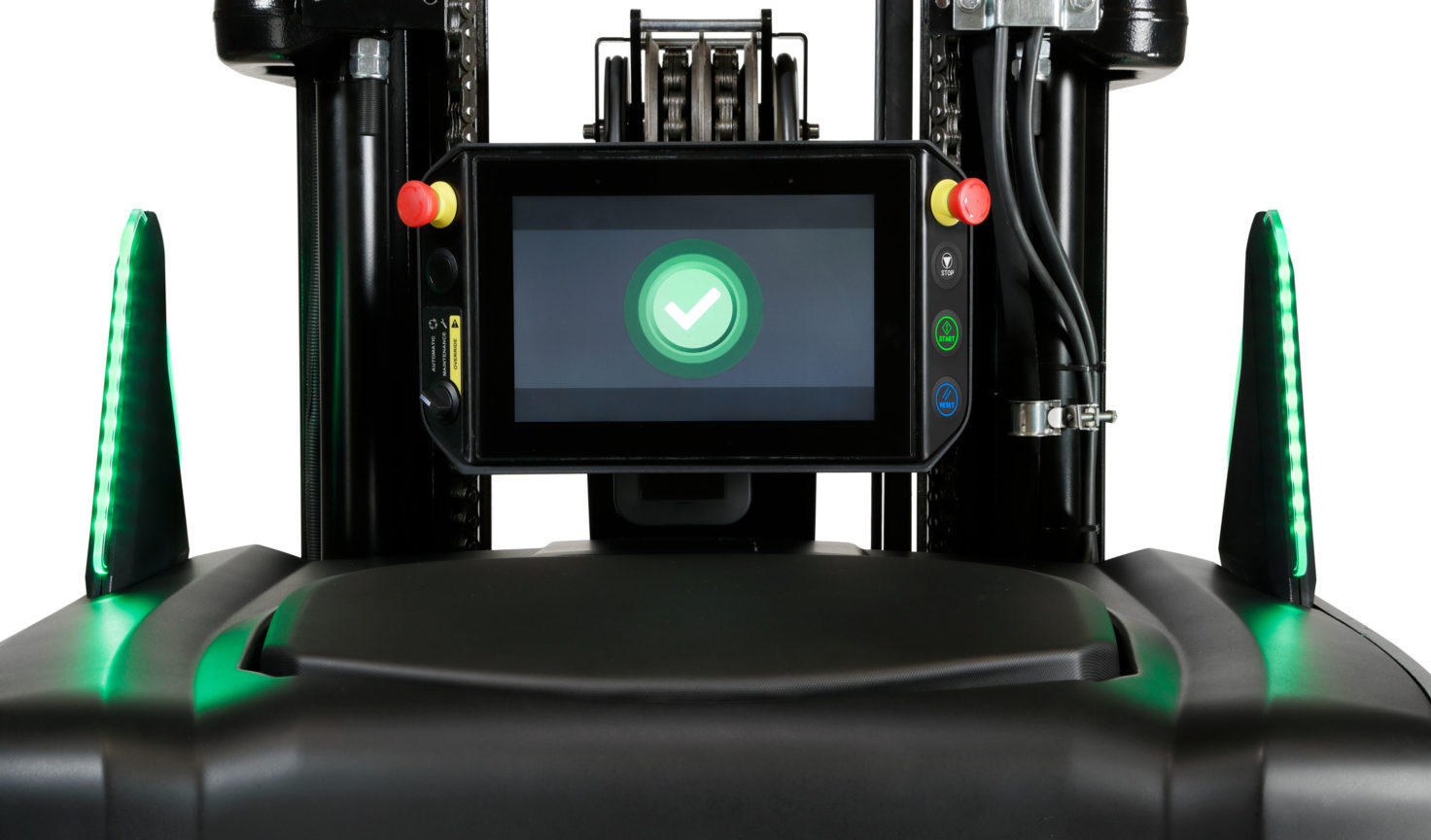 ACT efficiently
ACT (automated compact truck) is handy to operate between warehouse and production or inbound and outbound areas. It fits easily in the existing warehouse environment with minimal rack modifications and operates efficiently between the warehouse and loading docks. With a strong hydraulic unit, ACT is ideal for heavy-duty lifting as it does it safely, precisely, and quickly. The triplex mast enables lifting up to 6 meters. These qualities make ACT a great choice for higher warehouses, where it works as a fine companion for other high-lifting vehicles. No matter if the handled load is with open or closed fork pockets, as ACT product family includes both forkover and counterbalance models.

ACT safely
Our AGVs cooperate with humans and communicate with them in many different ways – and ACT is no exception. ACT is designed from the start to meet the ISO 3691-4 safety standard requirement. It is equipped with comprehensive safety features, such as 360° safety fields and side clearance monitoring. By signalling its status with lights and sound, ACT makes the warehouse work safer and more efficient. Proximity detection allows AGVs, forklifts and people with tags to detect each other even without a direct line of sight, making the vehicle slow down and stop if necessary.
The new touchscreen on the vehicle is highly responsive; it has fast haptics and excellent visibility from different angles. With instructive colour-coded information, the conveying information is quick and clear. LED fins on both sides of the vehicle act as turn signals and show the state of ACT from a distance for better communication with warehouse personnel.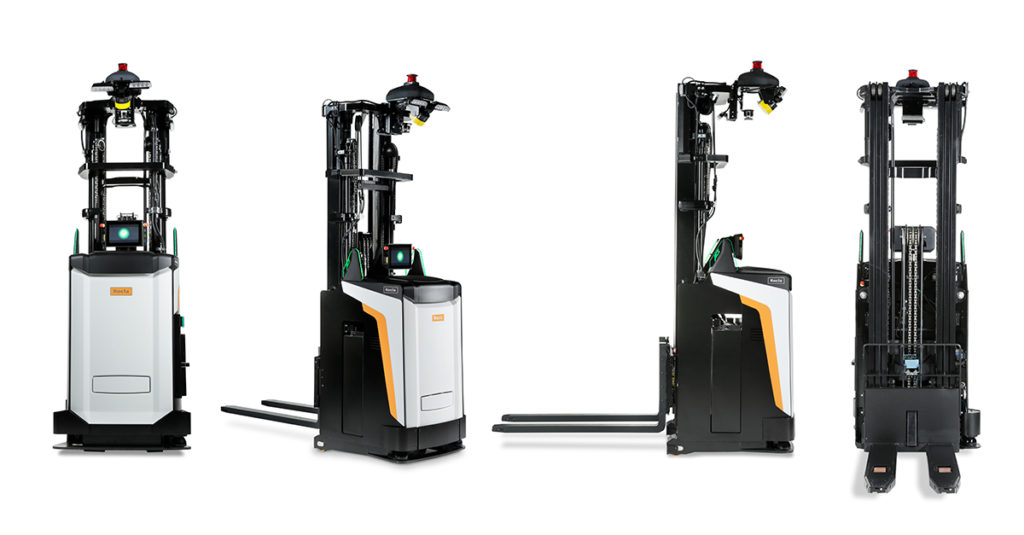 ACT wisely
ACT comes with a great range of batteries to fit the purpose and maximise the charging options. With Li-ion, the charging currents can reach up to 300A to make the charging efficient while the automatic charging minimises the downtime.
Rocla AGVs are made to last. We can support our customers' value chain for years. We are committed to ensuring our solutions can adapt to your needs for years to come and maximise the equipment and system reliability. The lifetime of our Rocla AGV Solutions is typically over a decade, and it can be extended through modernisation packages. With timely modernisations, you can ensure quick technical support and the availability of critical parts, minimise production interruptions, and support your organisation's sustainability goals.

ACT together
Having the most efficient warehouse doesn't always mean automating everything. The best way to react to constantly changing needs and remain agile is to make the logistics flexible and cooperation between automation and manual operations seamless. ACT is an ideal player for the team where AGVs, forklifts, warehouse trucks, and people all work together.
"ACT is designed with optimal automation in mind, which means harmonious interaction between AGVs and manual operations, where all actors seamlessly communicate with each other and share the tasks. Optimal automation ensures that the transport equipment fleet is right-sized and meets the variation in transport capacity demands. When the material flow is shared between AGVs and forklifts, our customers get the maximum capacity of the fleet and remain agile and flexible. The right-sized fleet amount also means the best value for the investment." says Kari Johansson, Solutions Management Director, Rocla AGV Solutions.
As a complete material handling solutions provider, we can offer our customers a perfect mix that not only covers AGVs and forklifts but also modular, industry-specific solutions and services from racking to warehouse management systems and consultative services.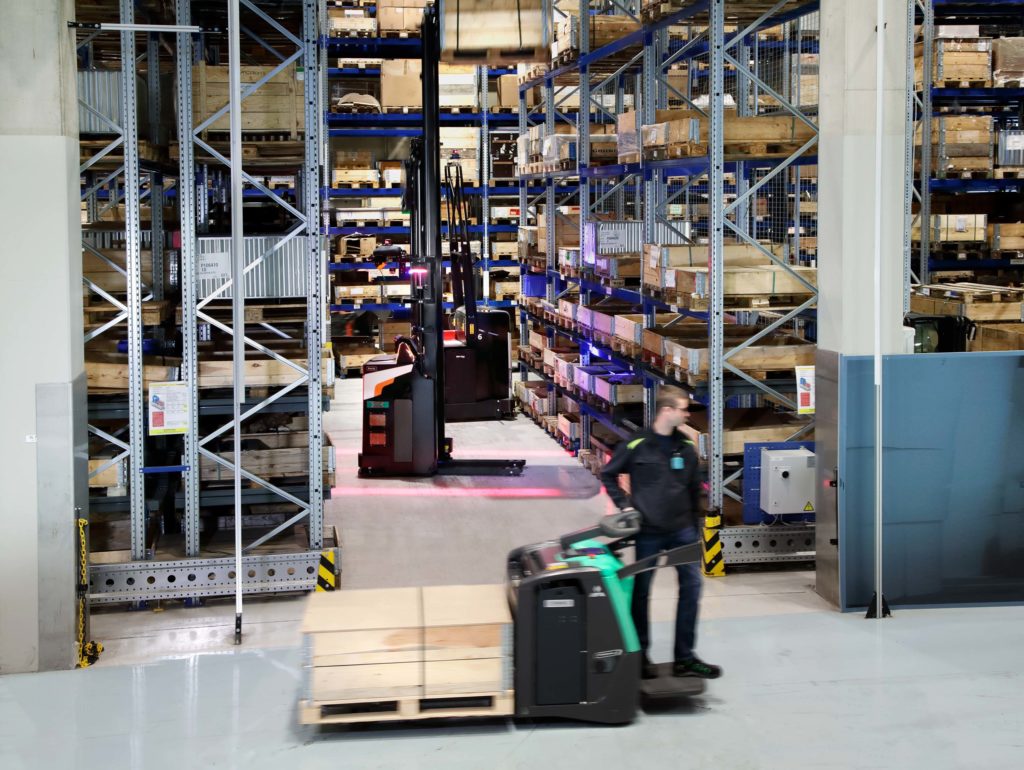 Make sure not to miss the opportunity to see ACT in action at LogiMAT 2023! You can find us at stand 6F20 in hall 6.