THE NAVIGATOR COMPANY: Automated paper reel and pallet operations in one of world's largest paper mills
Portugal's leading paper and pulp producer, The Navigator Company, uses fully automated paper reel and pallet transportation and storage with 20 Rocla automated guided vehicles (AGVs) and an automated battery exchange station (BES) in its paper mill.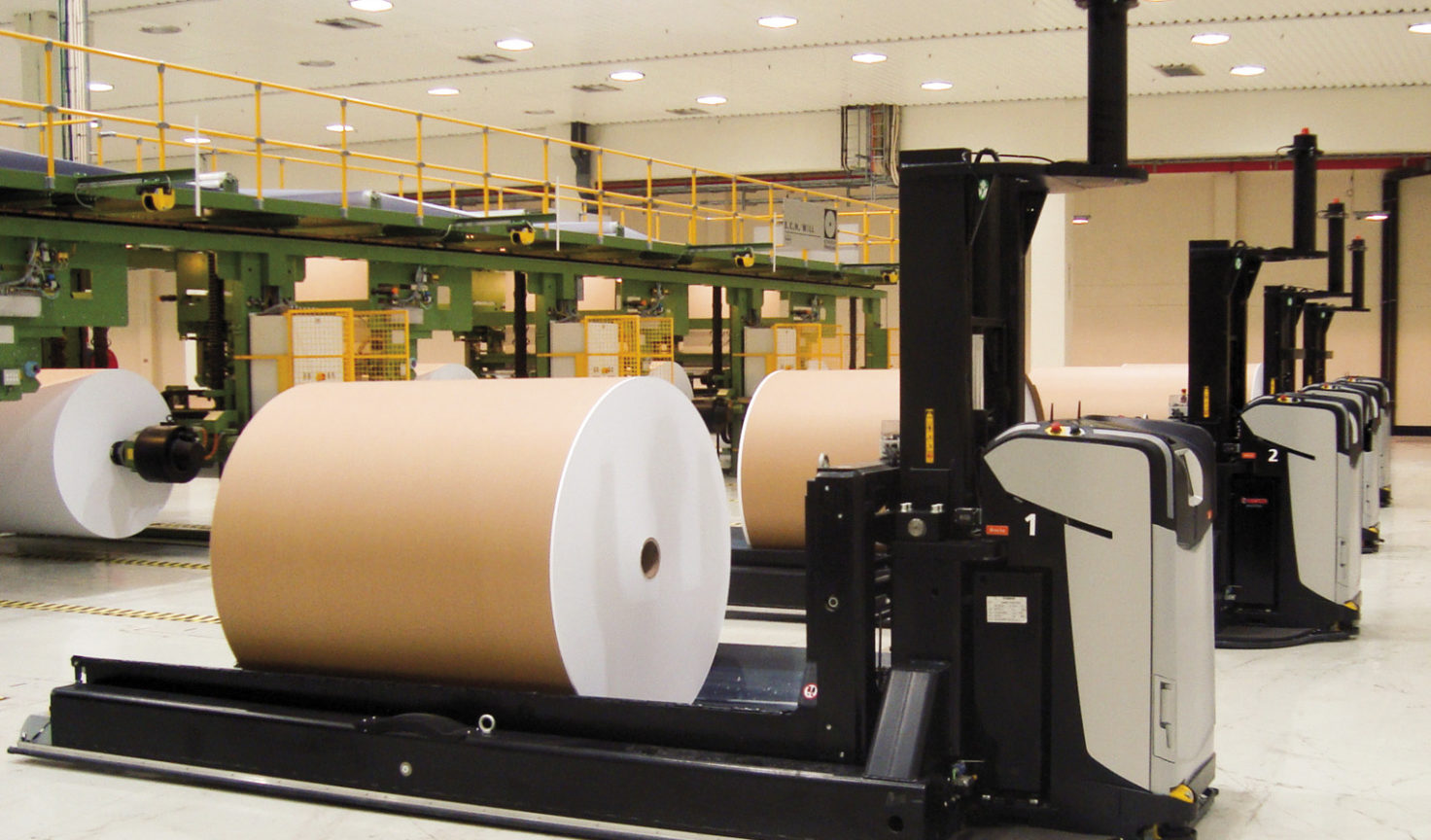 Portugal's leading paper and pulp producer, The Navigator Company, bought an AGV solution from Rocla in 2008. The deal was part of the company's new paper mill in Setúbal. This location is one of the world's largest paper mills for the production of high-quality office and printing papers. The installation covers around 20 vehicles for transporting reels from intermediate storage to sheet cutting and taking pallets from sheet cutting to wrapping. The system also includes an automated BES and will be extended with 12 additional vehicles for the intermediate storage.
From deal to delivery
The vehicles were shipped to the new paper mill in May–June 2009. During the summer, the reel logistics of the new converting plant were commissioned and interfaces with the mill's control systems and various machine lines were established as planned.
As production at the new paper mill started, fully automated reel logistics using the latest generation of Rocla automated warehouse trucks (AWTs) and our automated BES were also ready to automate production in the converting area.
Want to know more? Contact us!
Lead Form
"*" indicates required fields