SAPPI: Automation makes paper roll transport safer, reliable and efficient
The Sappi Alfeld GmbH mill, south of Hanover on the River Leine, employs around 900 people working a three-shift pattern and has a proud history of 350 years. Rolls of paper weighing up to 5,000 kilos are transported using Rocla's Automated Guided Vehicles (AGVs). This transport system, with its total of three vehicles, was commissioned in 2011.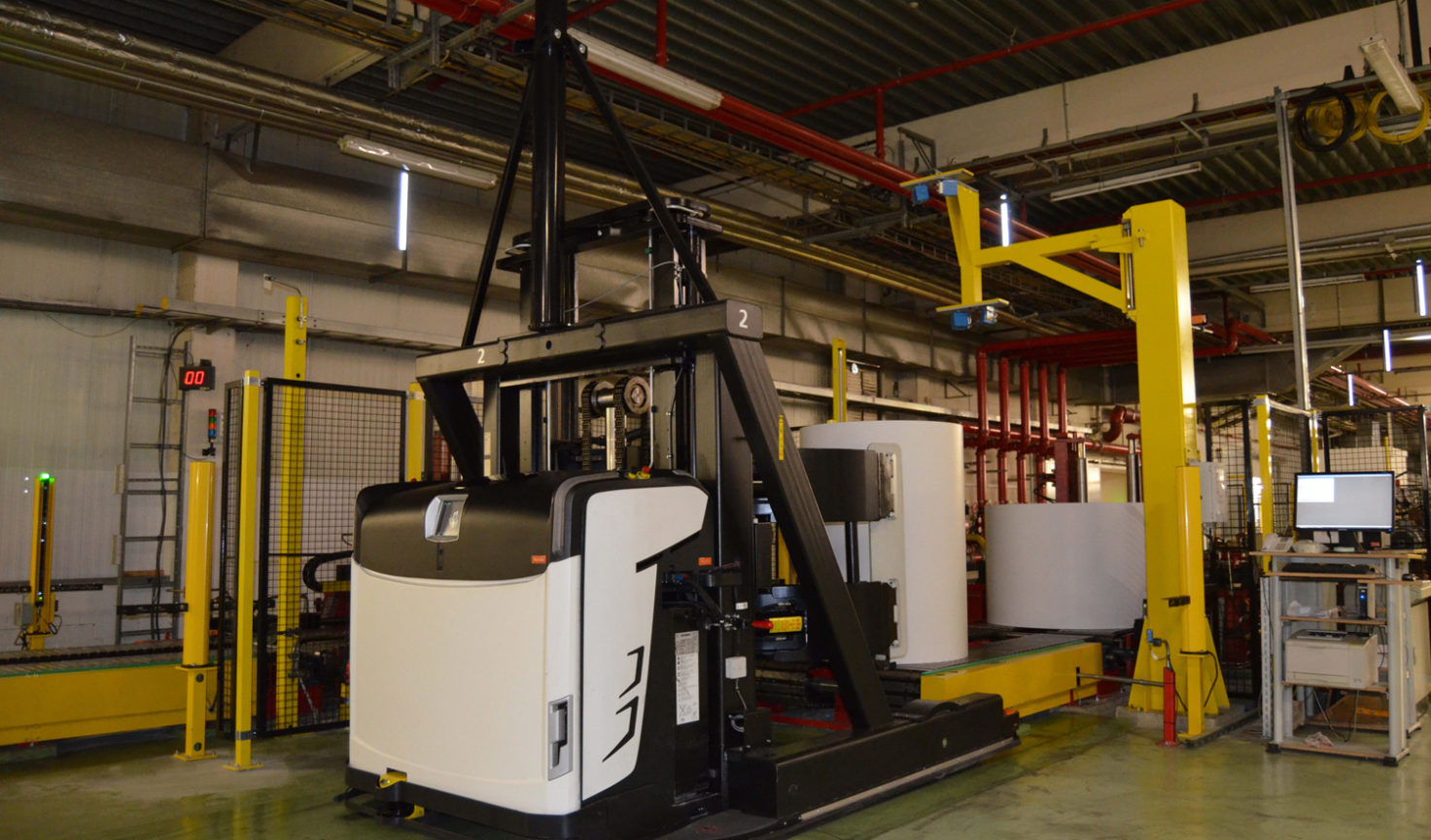 Safe, reliable and efficient operation of AGVs are the main benefits for Sappi Alfeld, who chose Rocla's AGVs and MetRo (WMS) for paper roll transport.
Transporting the paper rolls requires precision and meticulous work as the rolls can easily be damaged. This is why Sappi Alfeld decided to go for Rocla's AGVs and the MetRo warehouse management system (WMS). The AGV operating area is lit only dimly, thereby saving on additional costs. No additional light source is required for operation of the AGVs. The vehicles find their way around by means of the reflectors secured to the walls and supporting beams in the warehouse.
"The vehicles operate reliably and do not take breaks. Not one roll has been damaged since they were commissioned, nor have we had to search for one. Automated Guided Vehicles move more slowly than conventional forklift trucks, but because they work constantly, they are generally more efficient than their predecessors," Departmental Manager Manfred Rohling explains.
The scope of supply for the entire system at Sappi included the MetRo warehouse management system (WMS) and the AGV system. There are interfaces to the existing roll conveyor system and the Sappi Mill Execution System (MES). A data interface provides the WMS with the master data for the rolls and the production data in order to create a process-related warehouse strategy. The system can be monitored via an operator interface at the control centre. The interface shows a graphic display of the warehouse, indicating the position and status of the vehicles in real time. Precise information is also provided on stock status, system status, performance and statistics.
One significant aspect is the safety offered by the AGVs.
"We have had no accidents with the vehicles to date," Rohling says.
Annual maintenance and repairs are carried out by a Rocla partner company. Some servicing measures are also carried out by Sappi itself. A detailed system and maintenance training allow staff to remedy minor issues themselves without problems. There have been no major repair requirements to date. Sappi also carries out battery maintenance itself. The batteries are charged at a station and are swapped manually by means of roller conveyors.
"Occasionally we find ourselves in situations in which we have to contact the 24-hour Rocla Customer Service team so that we can rectify any potential problems together. But if a problem cannot be resolved in this way, our maintenance agreement requires a Rocla specialist to turn up on site promptly. That said, we are constantly attempting to learn more about the servicing of our transport vehicles," Rohling says.
Two driverless transport vehicles are actually sufficient to meet the current needs of the Sappi Alfeld mill. However, according to Manfred Rohling the third vehicle ensures that transport can continue to take place smoothly; this is because the vehicles do not have to operate constantly, thereby easing their burden.
"This ensures a longer service life for our machines. At our company, we like to take the long-term view," Rohling says.
Paper roll handling at Sappi Alfeld with Rocla AGVs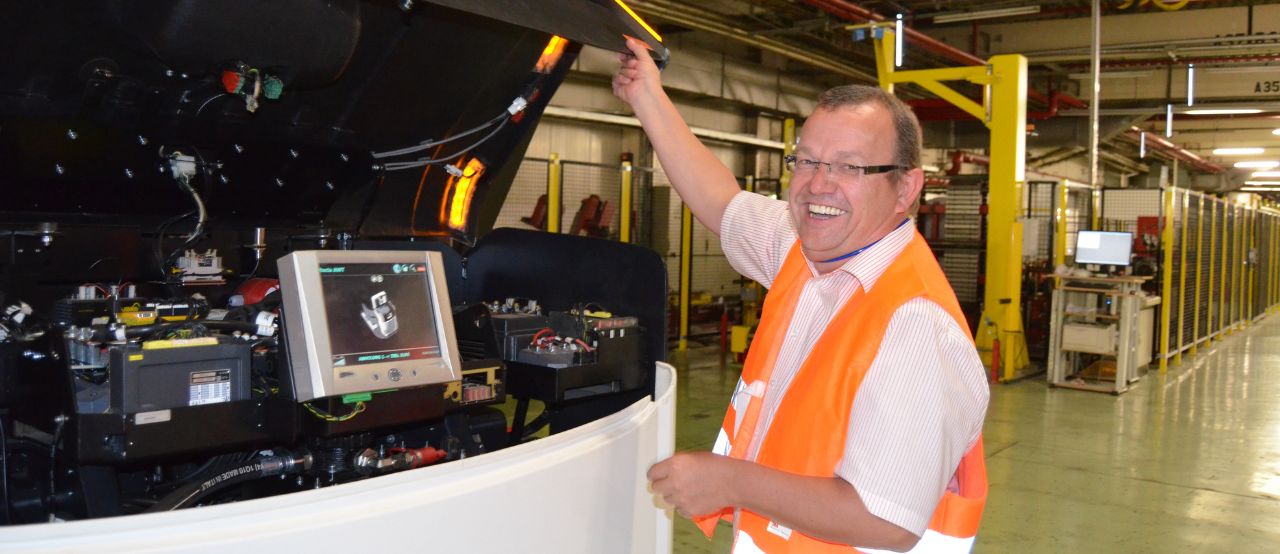 Want to know more? Contact us!
Lead Form
"*" indicates required fields