IDO: Route optimizer AGV software enables 15% capacity growth
IDO is a Finnish producer of sanitary wares. Besides Finland, the company operates in other Nordic and Baltic countries. IDO is a part of the Geberit Group. The company manufactures its products in the most modern factories, one of which is in Ekenäs, Finland.
IDO was chosen as a pilot project for Rocla's new innovation Rocla route optimizer. With the new software IDO was able to increase capacity by 15%.
"The new innovation Rocla route optimizer did not require any physical changes in our production. The AGVs are exactly the same, as are the drop-off and pick-up points. This was implemented during normal production. The complete process was in the hands of Rocla engineers, so it went very smoothly. This new software is more intelligent and we have a benefit of 15% more capacity. First of all, you have to say thank you to Rocla for choosing us a pilot plant, we are very pleased with that. Also, it is very nice to see the AGVs driving around more smoothly and in a cleverer way", Technical Manager Karl-Erik Wikström explains.
15% increase in capacity at IDO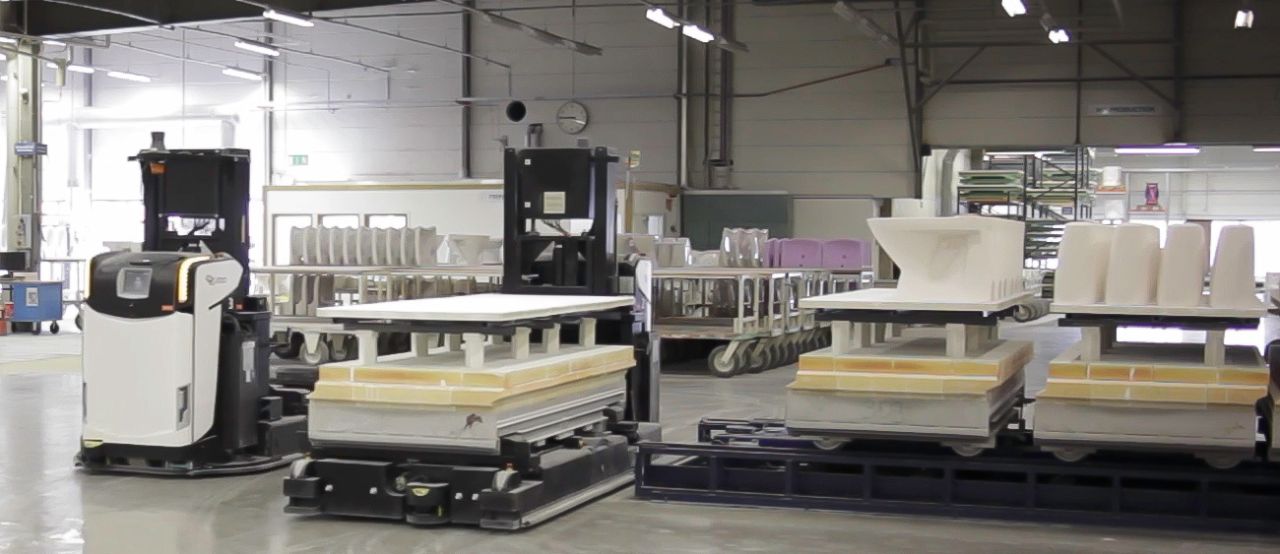 Want to know more? Contact us!
Lead Form
"*" indicates required fields