Autonomous indoor logistics demonstrated in PEAMS Demonstration Day
Autonomous indoor logistics will be demonstrated on the 12th of January 2023 at PEAMS Demonstration Day held in the Demo Center at Mitsubishi Logisnext Europe Oy in Järvenpää, Finland. The demonstrations showcase the result of a project studying sustainable open-source software and shared infra for autonomous machines.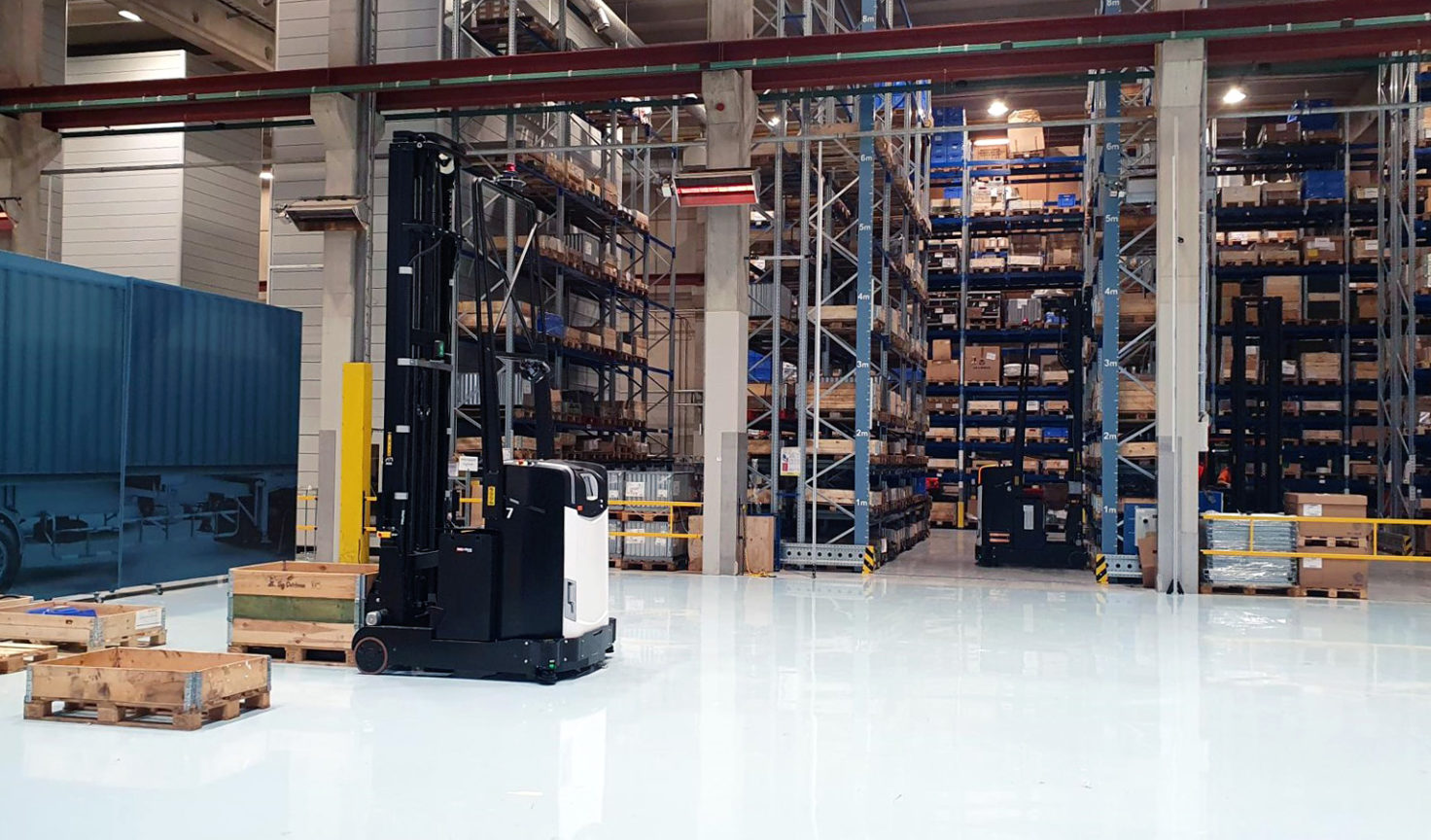 Mitsubishi Logisnext Europe Oy is a member of Finnish Intelligent Machines and Automation FIMA – an industry-driven association for identifying and coordinating R&D needs for Finnish players in the field of mobile machinery. In the spring of 2021, FIMA partners launched a collaborative research project called Platform Economy of Autonomous Mobile Machines Software Development (PEAMS). The project focuses on utilising sustainable open-source software for autonomous machines.
Many leading companies in the industry have widely adopted Robot Operating System (ROS2) to facilitate collaboration and rapid and agile development. ROS is a set of software libraries and tools for building robot applications. In the PEAMS research project, standard software interfaces provided by ROS2 are utilised for communicating with various in-house software by the development partners.
In the interoperability demonstration built in Logisnext's Demo Center in Järvenpää, companies and research partners present demonstrations and study sustainable open-source software and shared infra for autonomous machines by utilising ROS2 to collaborate with autonomous machines in indoor logistics seamlessly. The event is organised together with the research partners: Navitec Systems, GIM Robotics, Exertus, Atostek, Helsinki University, and Tampere University and is hosted by Mitsubishi Logisnext Europe Oy.

Please find more information on the PEAMS Demonstration Day and the registration form here.